Discover Your Passion,
Create Your Own Opportunities
Designed with you and your career goals in mind, South Texas Vocational Technical Institute offers a wide range of technical and vocational training programs. Prepare for your best future with hands-on training from industry-experienced instructors at STVT.
Skilled Trades
Healthcare
Business
Skilled Trades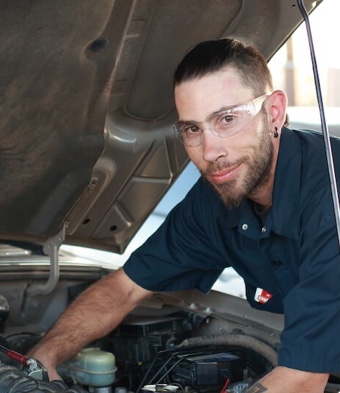 Skilled Trades
Mastering the skills to be competitive in today's job market is easier than you think. Learn the skills to be successful in a trade career in less time with STVT.
Healthcare
Business
*South Texas Vocational Technical Institute does not guarantee third-party certifications. Certification requirements for taking and passing certification examinations are not controlled by South Texas Vocational Technical Institute but by outside agencies and are subject to change by the agencies without notice to South Texas Vocational Technical Institute. Therefore, South Texas Vocational Technical Institute cannot guarantee that graduates will be eligible to take certification examinations, regardless of their eligibility status upon enrollment.
Why Choose South Texas Vocational Technical Institute
At STVT, our programs and resources are designed around you. From enrollment through graduation and beyond, we work with you to create a personalized experience that will serve your passions and career goals. Our programs consider your ambitions and help give you the things you need to make your dreams a reality. 
Hands-On Development
Personalized Career Paths
Career Assistance
Experienced Instructors
Accelerated Timelines
Affordable Tuition
Affordable Material Costs
high school diploma assistance
Find Your South Texas Vocational Technical Institute Campus
STVT offers programs across 5 campuses in South Texas, including Brownsville, Corpus Christi, McAllen, San Antonio, and Weslaco. Each location offers exceptional facilities designed to simulate real-world working environments and promote quality career training. Visit the campus nearest you to see what's possible with STVT.
Don't have a High School Diploma?
We can direct you to options.
What Our Graduates Say
I would like to say to the staff at STVT, thank you so much for all your help.  I appreciate it so much. You have no idea what an inspiration and motivation y'all have made on my life and my daughter's life as well.
I was helped in so many ways. You know, I couldn't be more grateful and blessed, you know, to have the staff here at STVT – the students that I was with and my instructors.  It couldn't have been any better.
I heard about STVT with commercials when I was just sitting down one night. I heard a commercial about it – saw that they offered the dental assisting program – saw that it was just a few months instead of, you know, years and that's something that really did interest me.
Start On The Path Of Your Dream Career
Take the first step towards the career of your dreams. Get answers to the questions to start your journey in vocational and skills-based education. It's available at South Texas Vocational Technical Institute.